W3 Company - News Pūrongo
send W3 news here news archive
Reunion project to collect photos of all
our deceased veterans headstones
email the photo here
[do close-up photos for best detail]
link to more news from December 2019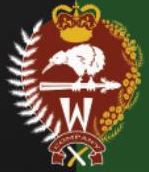 On Facebook..? - webmaster
W3 RNZIR Reunions Facebook page supports reunions that W3 RNZIR hold around New Zealand by engaging with and encouraging past members and their families to attend, to access welfare resources and to maintain old friendships. It is a closed group for W3 veterans and their families. Find yourself among the photo albums of our old reunions.
Routine news, deaths and other topics are supported. The W3 website remains as the historical record of activities.
The site is moderated and restricted to reunion and family welfare matters. Join here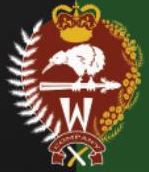 W3 RNZIR Reunion 2020 - 50th reunion Wellington November 2020
Details of the W3 RNZIR 50th reunion are at this link.
Query: should the reunion dates be changed to 13-15 November 2020..?
Answer: feedback is no, dates confirmed as the original 22-24 November
Vietnam War Interactive Website - webmaster [20 January 2020]
Veterans may not be aware that some years ago the University of New South Wales Canberra based at the Australian Defence Force Academy developed an interactive website for all the Australian and New Zealand combat actions in Vietnam. The website is located at https://vietnam.unsw.adfa.edu.au/ (link also on Welfare page). The W3 RNZIR contacts were uploaded to the battle map soon after the website was launched. There is now a huge database of information available.

If you look at the website and click on the Battle Map you will see all the combat actions by the New Zealanders and Australians. There is a small tutorial to help you around the site. Veterans are able to look up their contacts and see the official reports from the War Diaries. You are able to send in your personal story (these are welcomed) and photographs as these stories enrich history. Takes a bit of patience to drill down but well worth the effort. Pity about the website name...
link to more news from before December 2019 - news archive