Reunion project to collect photos of all
our deceased veterans headstones
email the photo here
[do close-up photos for best detail]
link to more news from December 2019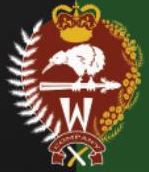 On Facebook..? - webmaster
W3 RNZIR Reunions Facebook page supports reunions that W3 RNZIR hold around New Zealand by engaging with and encouraging past members and their families to attend, to access welfare resources and to maintain old friendships. It is a closed group for W3 veterans and their families. Find yourself among the photo albums of our old reunions.
Routine news, deaths and other topics are supported. The W3 website remains as the historical record of activities.
The site is moderated and restricted to reunion and family welfare matters. Join here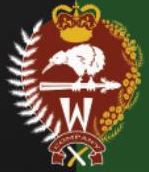 W3 Reunion 2020 - Covic-19 Update... webmaster [5 June 2020]
The organising committee for the 2020 reunion in Wellington are advising veterans that the November reunion is postponed until 2021. The decision to postpone while regrettable was formed by the uncertainty concerning national travel restrictions, the lack of airline schedules and ticket deals, the unknown government reaction should further Covid-19 outbreaks occur, and the potential stressors on individuals concerning their health or financial status.
Individuals who have made bookings or arrangements for November are encouraged to cancel and guest invitations should be withdrawn.
Not all is forlorn, the Committee will soon survey veterans and whanau with reunion options for 2021, likely being:
A W3 event in Wellington on a date in 2021 (date TBC in late 2020); or
Joining a national reunion in December in Burnham.
This message is also on the W3 Reunions Facebook page and emailed to veterans in the W3 email database.
Commemorating John Gurnick 3Pl - died of wounds 29 May 1970
John was cover scout for 3Pl on 29 May 1970 when a booby trap was missed and he and Chris Kennedy were wounded, John dying of his wounds while in the CASEVAC Iroquois. Chris recovered after a period in 1AFH and returned to 3Pl for the remainder of the tour.

A brief description of the event is here, the after-action report here, and the timeline here.
NOTICAS FATAL W209527 Cpl Min Simons RNZIR 1Pl W3 & V4 - webmaster [26 April 2020]
V4 have informed me of the passing of 'Min' Simons who died peacefully at 1715 hrs 26 April 2020, Auckland after a long illness. Owing to COVID-19 restrictions, many of his whanau will not be able to attend his tangihanga.
The point of contact is his daughter-in-law Trudy Simons - trudy@mokowhiti.co.nz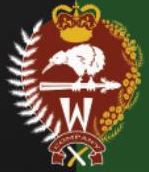 W3 Reunion 2020 - Covic-19 Update... webmaster [4 April 2020]

The spread of Covid-19 in New Zealand, Australia and elsewhere is giving the 2020 reunion committee cause to rethink its preparations and ask the question 'should/can the reunion proceed as intended. The grounds for the question are:
Veterans are presently an endangered species due to our advanced age and health support requirements,
Even if New Zealand eliminates the virus from its population the Government would be foolish to open the borders again until the world population also recovers,
If the borders were opened visitors might be required to be quarantined for two weeks on entry to New Zealand, and again on returning home,
The business structure in New Zealand may not have recovered sufficiently by November – with a lack of tourists hotels and cafes may be closed, there would be limited air travel,
Restrictions on large groups could still be in force,
Veterans income may be compromised.
Until the situation can be fully understood the Committee is not encouraging veterans to make preparations. The committee will likely communicate further in mid-May. The Committee appreciates any feedback veterans may have, including their views on travelling in November.
From an Australian study – if 90% of the population maintain the lock-down the restrictions would finish in May, 80% the restrictions would finish in July, 70% the virus would be uncontained...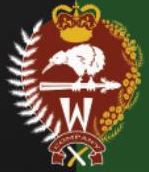 W3 RNZIR Reunion 2020 - 50th reunion Wellington November 2020
Details of the W3 RNZIR 50th reunion are at this link.


Commemorating David Wright 2Pl - died of wounds 19 March 1970
Pte David Wright [left] succumbed to secondary infections [likely renal failure] from his earlier wounds in January and died in Concord Repatriation Hospital Sydney on 19 March 1970. Dave had been well enough by early March 1970 to be writing from Concord to friends in W3 and his death was sudden and unexpected, so sudden that a last letter was received in SVN after news of his death. Dave is buried in Esk Valley South Canterbury; his grave was visited during the W3 2015 Reunion in Timaru and regularly by other veterans.
Vietnam War Interactive Website - webmaster [20 January 2020]
Veterans may not be aware that some years ago the University of New South Wales Canberra based at the Australian Defence Force Academy developed an interactive website for all the Australian and New Zealand combat actions in Vietnam. The website is located at https://vietnam.unsw.adfa.edu.au/ (link also on Welfare page). The W3 RNZIR contacts were uploaded to the battle map soon after the website was launched. There is now a huge database of information available.

If you look at the website and click on the Battle Map you will see all the combat actions by the New Zealanders and Australians. There is a small tutorial to help you around the site. Veterans are able to look up their contacts and see the official reports from the War Diaries. You are able to send in your personal story (these are welcomed) and photographs as these stories enrich history. Takes a bit of patience to drill down but well worth the effort. Pity about the website name...
link to more news from 2019 - news archive