W3 Company - News Pūrongo
send W3 news here news archive
2015 Reunion project to collect photos of all
our deceased veterans headstones
email the photo here
[do close-up photos for best detail]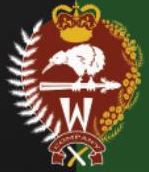 link to more news beginning July 2018 - news archive
W3 RNZIR Reunion 2018 - 48th reunion Mosgiel November 2018
Details of the W3 RNZIR 48th reunion are at this link.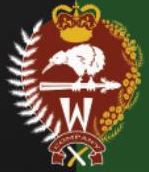 W3 Reunion 2018 - webmaster [1 January 2018]
Details of the W3 RNZIR 2018 reunion in Dunedin Mosgiel are at this link. There has been a change of venue.
The reunion website project is to identify the location and email address of all our missing veterans [MIA]. We grow fewer in number at each reunion, it's time to update the W3 veterans nominal roll as an outreach to our Missing in Action comrades...
Website Statistics - webmaster [1 January 2018]
In March 2017 the W3 website readership slightly peaked with 2070 unique visitors, with an annual total of 17,102 unique visitors which is similar to other years (but September is missing so a further [average] of 1425 could be anticipated).

The first table illustrates different statistics for visitors: unique visitors is based on different IP addresses [same computer multiple visits equals one] - Number of visits is a computer who has not linked to the site in the previous hour - pages is the total of times a HTML [web] page has been viewed [but does not count PDF or other files or images], while hits show total of everything viewed or downloaded [page plus all images on page are counted] and bandwidth is the amount of data downloaded and read each month.
The second table is for December 2017 and illustrates the wide range of countries finding the website; in the past the US was consistently the largest downloader of pages. While the New Zealand page count is in second place the actual size downloaded is almost four times that of the US:
link to more news from before December 2017 - news archive