2015 Reunion project to collect photos of all
our deceased veterans headstones
email the photo here
[do close-up photos for best detail]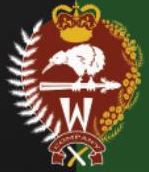 W3 RNZIR Reunion 2018 - 48th reunion Mosgiel November 2018
Details of the W3 RNZIR 48th reunion are at this link.
W3 Reunion 2018 - webmaster [16 October 2018]
Reunion is on, these 42 veterans are registered but more are welcome:
Ben Hona
1Pl
Bill Hansen
3Pl
Craig Cocker
1Pl
Chris Kennedy
3Pl
David Gundersen
1Pl
Frank Ryan
3Pl
Denny King
1Pl
George Preston
3Pl
Ian Caldwell
1Pl
Greg Taukiri
3Pl
James Oliver
1Pl
Neil Ure
3Pl
Jim Cutler
1Pl
Roy Whatarangi
3Pl
John Nicolle
1Pl
Vic Hill
3Pl
Tony Panirau
1Pl
Chris Stock
Coy HQ
Bill Blair
1Pl /CHQ
Doug Mackintosh
Coy HQ
Peter Anderson
1Pl /CHQ
Evan Torrance
Coy HQ
Daniel Campbell
2Pl
Fred King
Coy HQ
David McLeod
2Pl
Hugh Auld
Coy HQ
Graham Harris
2Pl
Len Tallentire
Coy HQ
Lewis Pagan
2Pl
Nigel Clifford
Coy HQ
Ngatoko Kupe
2Pl
Ron Lichtwark
Coy HQ
Peter Brown
2Pl
Bruce Young
Mor
Rex Ryan
2Pl
David Condon
Mor
Richard Bennett
2Pl
David Flintoff`
Mor
Robert Upton
2Pl
Mark Binning
Mor
Gary Pickering
V6
Bill Compton
Pnr
Apologies:
Jill Dunlea
out of country
Grahame Edwards
family reunion
Ian Herd
health
John Fisher
ill health
If your name is not on the list but you are planning to attend then tell me at bruceyoung@xtra.co.nz ASAP please. Total all people = 74, four apologies and several people still likely to attend.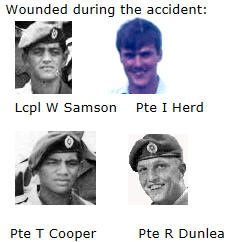 Commemorating Tom Cooper 3Pl - died of wounds 11 October 1970

On 10 October 1970 3 Platoon suffered a 'blue on blue' accident when one section fired on another section by mistake. Friendly fire killed Pte Tom Cooper, crippled Pte Ian Herd and wounded LCpl William Samson and Pte Ross Dunlea. The accident cast a pall over the otherwise successful W3 tour and left the company personnel traumatised, saddened and frustrated.

Tom was struck a glancing blow to the head by a bullet. He was winched with the three other wounded from the accident site by US Army 'dustoff' helicopter about 40 minutes after being wounded and flown to the Australian Field Hospital at Vung Tau. Unconscious, Tom's condition was assessed as critical and needing immediate specialist treatment and he remained on the helicopter which then flew him to the US Hospital at Long Binh. Tom died of his wound sometime on 11 October 1970.

When returned to New Zealand Tom's body lay in state for three days on the Te Awamarahi Marae [Tuakau, Port Waikato] before, on the Maori Queen's orders, being buried in the Royal Graveyard on the sacred Taupiri Mountain above SHW1 in the Waikato. Tom's sister Liz recollects that Tom was buried with full military honours including gun carriage and graveside volleys.
PUBLINTICAS Lt John Fisher 3Pl - webmaster [9 September 2018]

John Fisher's wife Marilyn advises that John has been diagnosed with cancer and has been admitted to Nelson Hospital. Marilyn advises that they had to return suddenly from a holiday in the UK on doctors advice. The cancer has spread widely and doctors have identified a large clot on his lung. Prognosis is poor.

Grahame Edwards 2Pl advises "I saw John earlier today. He was clearly in the mood to chat and talked about being crook while in the UK and the long trip back home, over six days. He's been back here five or six days now and been through the mill where the Nelson doctors needed to re-examine him. That finished today, and he'd had a guts full of it. John seems in good spirits, his family are gathering around, coming from all over. He's very unwell and knows it." UPDATE: Barry Pont visited John this morning, John was being moved to Nelson Hospice. UPDATE: John is returning home to Motueka, hopes to see Christmas.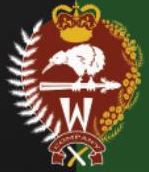 W3 Reunion 2018 - webmaster [8 July 2018]
Attached is the 2nd 2018 reunion newsletter which is basically the registration form. Registration officially closes on 8 October for catering purposes but unofficially on 16 November. If the form is not clear drop me a line using w3rnzir@gmail.com.
We still need a collective effort to locate our MIA – veterans whose address is not known to the website administrator. New to this reunion are these questions:
W3 Website Research Questions:

veteran ethnicity: (circle)

NZ European

NZ Maori

other

does the veteran have an iwi or other affiliation..?

list the veterans Basic No & year or RF Cadet class & year or commissioning details
The organisers look forward to seeing you in Mosgiel in November 2018. Stay well and be determined to make the trip…
NOTICAS FATAL 40941 Dvr Barry Boylan RNZASC 2Pl
- webmaster [7 June 2018]

The Vets net is advising that Barry died Wednesday 6 June 2018. Service in Hawera (Cleggs Funeral Home) 8 June 0830 hours then leaving at 0950 hours for New Plymouth crematorium. More details when known.
Post tributes for the W3 website here.
(8 June) Fred Komene said there were three VVets in attendance. From Whanganui MacC, Rip and myself. Lot of local farmers there, by the number of gumboots outside the funeral home. From there Barry was taken to NP Crematorium where Mounga Taranaki was highlighting the Province and his whanau.
Commemorating John Gurnick 3Pl - died of wounds 29 May 1970
John was cover scout for 3Pl on 29 May 1970 when a booby trap was missed and he and Chris Kennedy were wounded, John dying of his wounds within a short period. Chris recovered after a period in 1AFH and returned to 3Pl for the remainder of the tour.

A brief description of the event is here, the after-action report here, and the timeline here.
NOTICAS FATAL
43715 Pte Graham Ryalls RNZIR 2Pl
- webmaster [27 May 2018]
John Nicolle advises that Graham Ryalls 2Pl died last Monday morning 21 May 2018 in Blenheim. Apparently he was cremated. The story goes that Scrubber was in and out of hospital and signed himself out to attend the ANZAC Day dawn service, someone provided a wheelchair.
Post tributes for the W3 website here. This one speaks for itself, dated 14 June 2018:

Hi, just read the notification of Graeme Ryalls Death on your website. Ryallsee was my neighbour and friend who was a cheeky, mischievous fulla right to the very end. He knew the end was near and it didn't seem to bother him as he had come to terms with his illness. His wish was to attend this years ANZAC Day service in Picton which he did. He had also hoped to attend our very first Linkwater ANZAC Day Service but was not able to due to health concerns.
At approximately 1430 hrs on 21 May 2018, I received a phone call from his wife Lois, she asked to come help her because Ryallsee was stuck in the window and she couldn't get him back in and that she also thought he had died. So myself and a friend went to see what we could do to help and as it turned out Ryallsee had indeed passed away. Funeral arrangement were made, and Ryallsee was cremated in Nelson the next day. Lois will spread his Ashes at the house sometime in the near future.
Because we never had a chance to say good bye to Ryallsee, a bunch of us locals, some of whom like myself, are ex-Defence personnel are going across the road to the Linkwater Inn this Sunday at 1600 hrs for a drink and a toast for our friend and neighbour. Lois has mentioned that some of the Vietnam Vets and RSA members are organising something for Scrubber at the Picton RSA, but as yet I have not heard any details but I am sure the Picton RSA will post it on their web.
Kind regards, John Richard Smith, (WO2 retired) RNZEME/RNZALR

PUBLINTICAS Pte Graham Ryalls 2Pl - webmaster [29 April 2018]
John Nicolle advises that Scrubber has been admitted to Blenheim hospital with breathing problems, outlook bleak.
NOTICAS FATAL 42582 Pte Dennis Ronald Chambers RNZIR 2Pl/Coy HQ - webmaster [20 April 2018]
Veterans are advised that Dennis Chambers died suddenly Invercargill 17 April 2018. Service

in Invercargill Monday 23 April at 1130AM at the Eastside Baptist Church, Glengarry.

Survived by his wife Yvonne and children Stephen, Teresa, and Cecil.

Post tributes for the W3 website here.
(23 April) Ian Beker who said the Ode at Dennis's service, advised that six Vietnam Veterans including two from W3 were present at the service and gave Dennis a good send-off.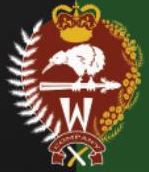 On Facebook..? - webmaster [4 March 2018]
W3 RNZIR Reunions Facebook page supports reunions that W3 RNZIR hold around New Zealand by engaging with and encouraging past members and their families to attend, to access welfare resources and to maintain old friendships. It is a closed group for W3 veterans and their families. Find yourself among the photo albums of our old reunions.
The site is moderated and restricted to reunion and welfare matters. Join here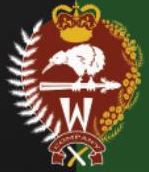 W3 Reunion 2018 - webmaster [1 January 2018]
Details of the W3 RNZIR 2018 reunion in Dunedin Mosgiel are at this link. There has been a change of venue.
The reunion website project is to identify the location and email address of all our missing veterans [MIA]. We grow fewer in number at each reunion, it's time to update the W3 veterans nominal roll as an outreach to our Missing in Action comrades...
Website Statistics - webmaster [1 January 2018]
In March 2017 the W3 website readership slightly peaked with 2070 unique visitors, with an annual total of 17,102 unique visitors which is similar to other years (but September is missing so a further [average] of 1425 could be anticipated).

The first table illustrates different statistics for visitors: unique visitors is based on different IP addresses [same computer multiple visits equals one] - Number of visits is a computer who has not linked to the site in the previous hour - pages is the total of times a HTML [web] page has been viewed [but does not count PDF or other files or images], while hits show total of everything viewed or downloaded [page plus all images on page are counted] and bandwidth is the amount of data downloaded and read each month.
The second table is for December 2017 and illustrates the wide range of countries finding the website; in the past the US was consistently the largest downloader of pages. While the New Zealand page count is in second place the actual size downloaded is almost four times that of the US:
link to more news from before December 2017 - news archive